What You Get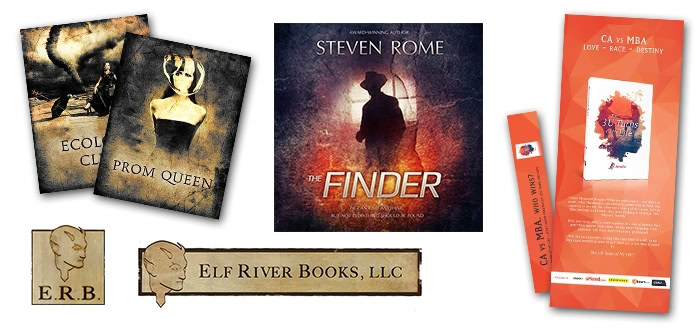 While book cover design services have been bread and butter of RBC, we also make other supporting designs for author branding.
If you need any kind of supporting design task done, like social media images, banners or bookmarks, then look no further. Instead of spending time doing it yourself, you can have us do the work consistently. If you've already bought a book cover from us then you don't need to look for another freelancer, we can help with all other design needs for your book marketing.
How It Works
1. Pick Your Package
You pick the package you want from Pricing table below. Each package has a different amount of designs available and pen names allowed.
Depending on how much promotion online you do, one of the packages will be good for your needs, whether you just do an occasional tweet or Facebook update a week, or you post daily, there is a package for you.

Feel free to get in touch with us through Contact form to consult on which package would be best for you before ordering!
2. Ordering the Designs
Once you have your package picked, you will need to pay for it using Paypal or any Credit Card.
Then all work and discussions back and forth will happen in email. You will just need to email us your design task to a specific email address with some information – what kind of design, what size it should be, where it will be used and what brand it has to match, etc.
If you need we'll consult you about what design could be good etc. All communication happens through emails, so it's simple and quick.
3. Design Process
We will deliver the design concepts back to you in an email, in about 36-48hrs. Pick one you like most and then we would work on revisions if needed! We don't limit revisions for that at this point in time.
Once a design is done, you can order the next design whenever you need again with a new email message! All of this process is email only so no need for separate log-ins, passwords or apps etc.
Some Designs Completed
Common Requests
| | | |
| --- | --- | --- |
| Facebook Ad Images | Author Logos | Bookmarks |
| BookBub Ad Images | Instagram Images | Posters |
| Website Headers | Quote Images | Twitter Images |
| Other Advertising Images | Book Banners | Facebook Timeline Covers |
Users (You or Your VA etc)
Contact Us Below to Order a Design!